Bulguksa Temple, Gyeongju, South Korea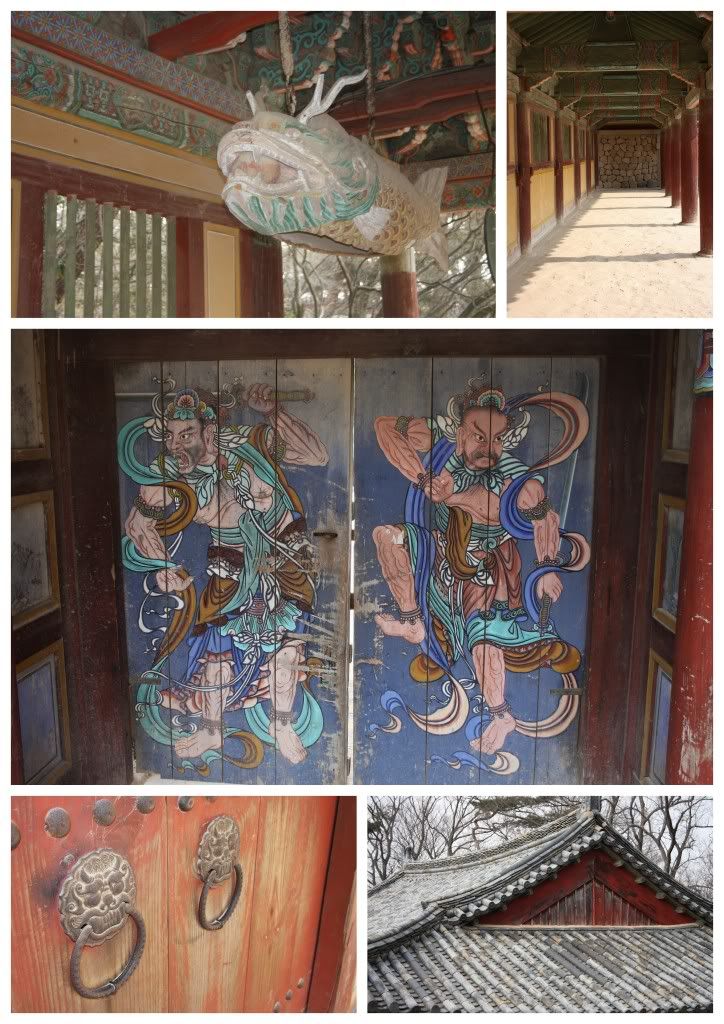 Bulguksa Temple, Gyeongju, South Korea
Seokguran Grotto, Gyeongju, South Korea
Having soaked in the serenity and tranquility of these mountain top temples and holy places, the crew loaded into the Matiz and headed onward toward the east coast where they planned to grab lunch and spend the afternoon exploring various ancient tombs.
Before caring on too far with their afternoon however, the crew stopped in a small restaurant for 회국수 (huey guk su - raw fish noodle soup) which was more like 회냉면 (huey naeng myun - raw fish cold noodles) but served as a passable lunch and offered a sufficient fill for making way toward the tombs.
To begin, the crew headed to the underwater tomb of
King Munmu
. Based on information available in English, King Munmu not only united the three Korean dynasties during his lifetime but committed himself to protecting the peninsula as a dragon...which is why he was buried in the sea, near the country he so cared for and where he could most
effectively ward off the Japanese as his reincarnated dragon self.
Having enjoyed the fresh sea air, the Matiz was again loaded down with passengers returning to the city where the travelers would meander the grounds of numerous Silla dynasty
tombs
which resemble well manicured hills with accompanying mood lighting by night, but are filled with much greater history and worth than their outsides would let on.
To cap off the day of Korean tourism at it's best and finest the crew of four headed to Ku-Ro as recommended by Frommer's guidebook for a fantastic meal of 쌈밥 (lettuce wraps of rice and an insanely wide variety of Korean side dishes) before returning to their hotel for a rolicking good game of Redneck Life accompanyed by wine and coke, a few beers and another restful nights sleep.