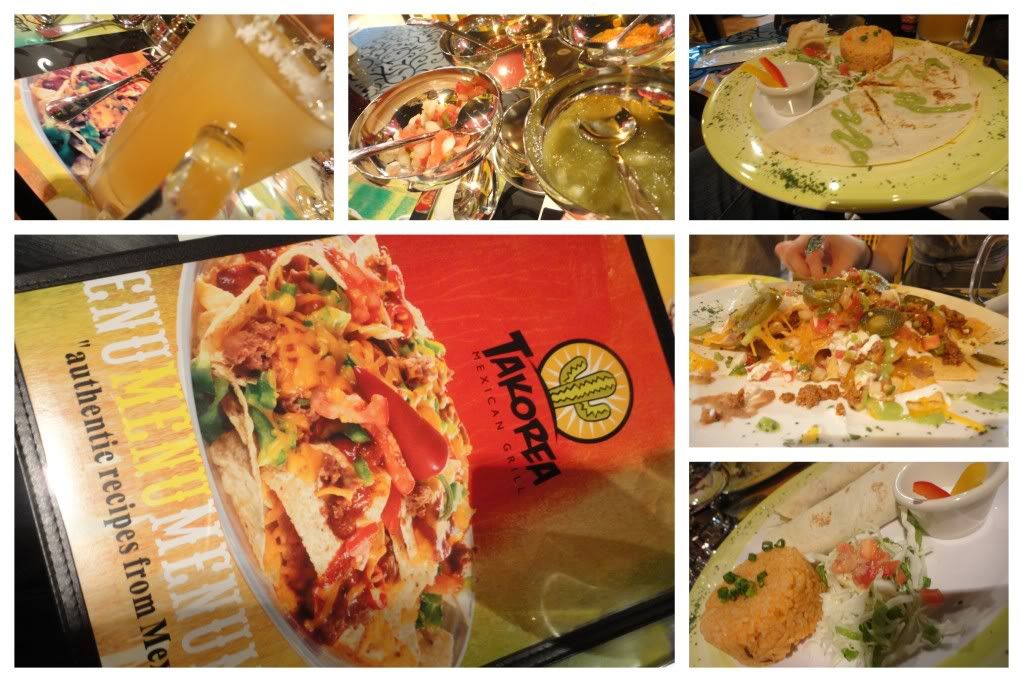 By far the most exciting thing about returning to Daejeon for a second contract year was the promise of more Mexican food. While
Taco K
has fabulous enchiladas and
Dajeon Cantina
has the best tacos and nachos this town has ever seen (as well as increasingly impressive live music, so THT has heard), Takorea hits the Korean market with the widest variety, a spicy take on beer (try the Michelada...if you enjoy tabasco that is!) and an ever-accomodating restauranteer.
Enchiladas are rumoured to be the #1 item although were a bit out of the price range for the Harrington's and friends who are pinching pennies and/or enjoying domestic travel on the peninsula. Therefore, nachos were shared, tacos, quesadillas and burritos were ordered and came with a fine assortment of sauces to add to the flavorful experience.
Congratulations Daejeon, you're moving up the ranks in restaurant diversity.
2-3 min walking distance from subway station no. 105 (Jungang-no), exit 4 (immediate vicinity of Jung-gu Police station)when you exit the subway walk to the left and turn left on the second street (at the Heungkuk financial) then turn right on the first street.
Bus routes: 1, 30, 101, 103, 201, 202, 311, 313, 314, 317, 613, 614, 615, 620, 701