Having stopped at
Clear Creek Brewing Company in Buffalo
, the Harringtons were ready to continue forth to Deadwood, South Dakota for a nights free lodging, a bit of slot machining and most importantly seeing Grandma and Papa Cushing as well as Uncle Bernard.
The drive through the canyon and onto the interstate was relatively uneventful, although the moon did light up the night sky creating a peaceful journey across state lines.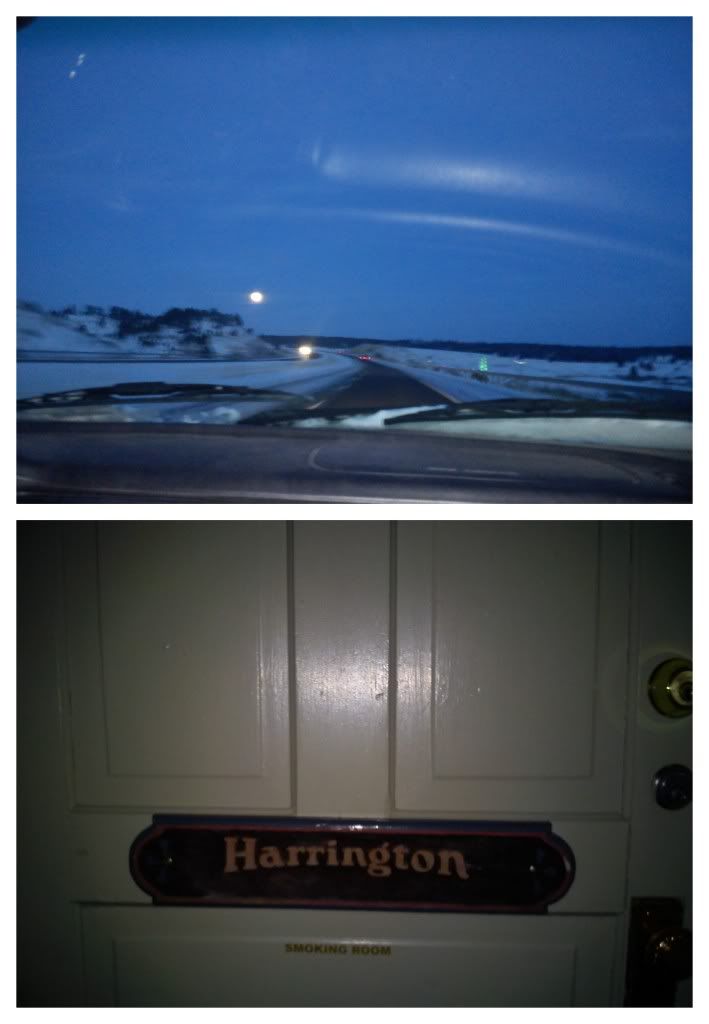 The couple stayed at the Franklin Hotel in Deadwood where they were guests in "Josephine's" room (don't worry, there wasn't an actual escort of sorts in the room, just a plaque with her name on the door). The duo was a bit bummed to notice that another room boasted their own family name and that the grandparents were housed in John Wayne's room, fortunately, the success of the trip wasn't based on the name of the room...then again, perhaps it was.