Considering the amount of vacationing the Harrington's did throughout January and February it seemed more sensible to combine the 'In the Kitchen' series.
Highlights of the Winter Vacation months were soups such as a fabulously delicious and rich
Tomato, Spinach, Mushroom and Chickpea Pasta Soup
which had a flavor boost of fresh basil thanks to Mike's aquaponic adventures and the work of Kimchi (the long-lasting goldfish of 519 Galma). Another soup that turned out well (and abundant) was a traditional New Year's day soup in South Korea called
ddeok-guk 떡국 (rice cake soup)
.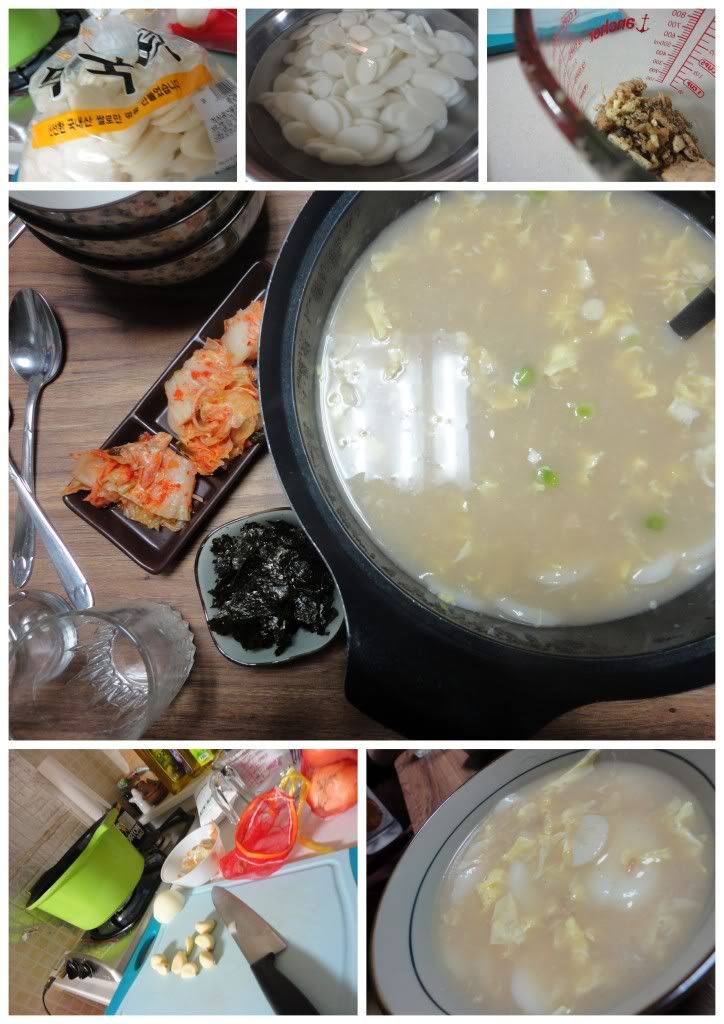 Ddeok-guk - Korean Rice Cake Soup
The vacation also saw a couple more dominations of the spent grains from Mike's brewing operations. This time, domination came in the form of
Spent Grain Pancakes
and
Peanut Butter Spent Grain Cookies
. However, that wasn't the only sweet dish to grace the tastebuds of the Harrington duo and friends, this vacation also welcomed in a few pots of warm, thick, comforting
Rice Pudding
.
For additional expat kitchen (or non-expat kitchen) inspiration, head on over to
519 Kitchen
...or for those in South Korea less inclined to do their own cooking and baking, be sure to check out
Bit of Homemade
!