As August enters and the Harrington's begin their countdown to their one-way flight out of Korea it has become clear that this will be the last installment of kitchen fare from a tiny Korean kitchen.
Not to imply the Mrs. won't be cooking in August. She will. But not much. There are copious amounts of fantastic Korean foods which must be consumed and their flavors memorized before trekking back to America. There are also copious amounts of foods in the pantry and the freezer that must be used and will most often find themselves being used in old favorites such as
Kimchi Bokkeumbap
,
Kimchi Pancakes
,
mini-Kimbap
and so on.
So, July's kitchen goodness offers the last glimpse at conquering the Korean kitchen and is filled primarily with peanut-buttery goodness in the forms of
Peanut Butter Beer Bread
,
Peanut Butter and Chocolate Banana (n)Ice Cream Pie
and the winner of them all,
Peanut Butter Brownies
. The brownies, served as the 'going away treat' at Melissa's school received rave reviews from the teachers and will likely make a few more appearances in the Harrington kitchen this August before the oven is sold off and the apartment abandoned.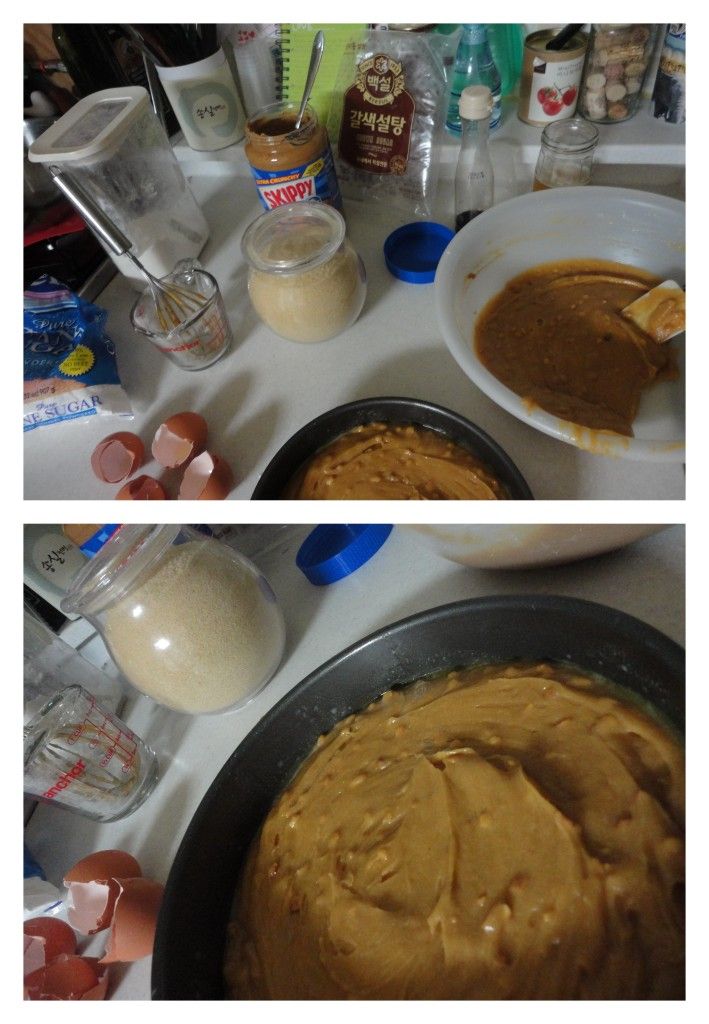 And of course, a
Skillet Lasagna
, because we've all seen the Lasagna noodles and questioned what to do with them in this country which lacks ovens and ricotta cheese, this recipe answers those questions and leaves the diner hungry for more.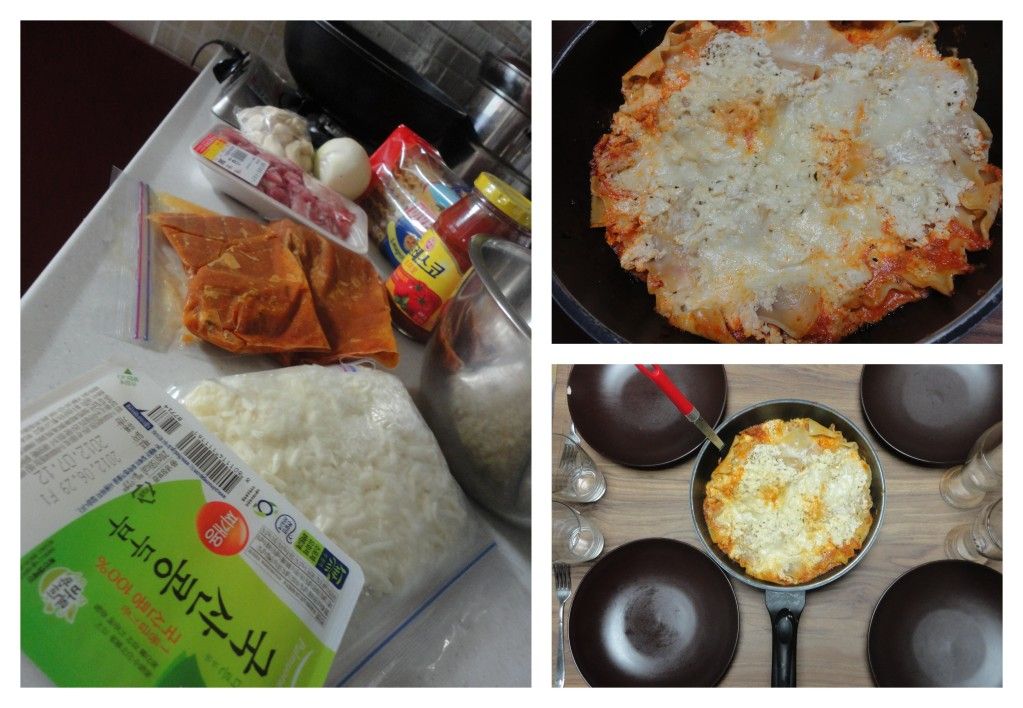 Until September/October, enjoy eating and creating and next time we post kitchen highlights they'll be from the land of Fast Food and Wide Open Spaces.