Of all the cafes located in the great city of Daejeon, South Korea, one continually calls forth the Harrington duo and any number of their eager friends.

The cafe is simply called The Chocolate. And for good reason. The chocolate options at this cafe are supreme.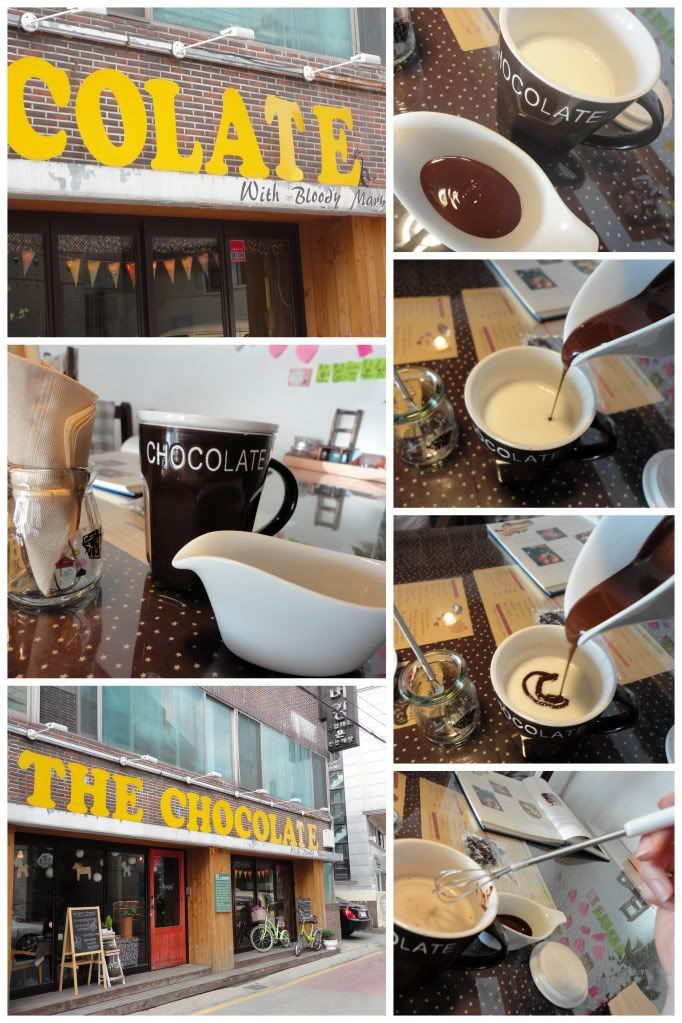 Take for instance the original Hot Choco which is served in two parts - a mug of perfectly steamed milk alongside a beautiful helping of warm, liquid chocolate, oh and the third part - a whisk.
You're looking at a deliciously deep and luxurious cup of hot choco. And if original is a bit too unexciting for you, check out the cinnamon hot choco, mint hot choco, green tea hot choco or Bailey's hot choco just to name a few other options (5,000-6,000 Won each)
Aside from offering Daejeon's finest cup of Hot Chocolate,
The Chocolate
also has a variety of home-made chocolates (1,000 won each), a fantastically moist and decadent Chocolate Cake, Chocolate Fondue, Hand-drip Coffee, Macaroons, Pat-bing-su and even Sangria.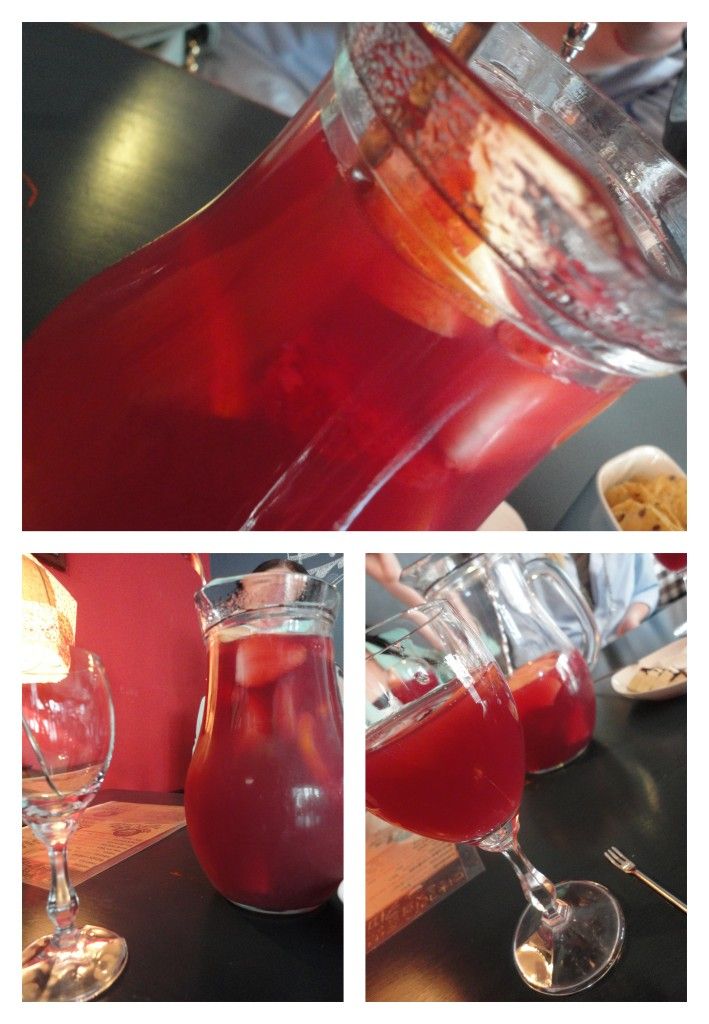 It's truly impossible to go wrong at
The Chocolate
. If you're in or near Gung-dong it's a sure bet for a pleasant afternoon or evening come snow, rain or shine!
From the central Paris Baguette of Gung-dong head toward Chungnam University Campus, you'll soon 'dead-end' at a Samgyupsal restaurant, take a right and
The Chocolate
will be on the left corner welcoming you in to her sweet, chocolaty goodness!