One week ago, Melissa awoke to the day she has so long anticipated, April 27th, 2012. Even before learning about the blessed 'golden birthday' (the birthday on which ones new age matches the day of the month), Melissa was sure being 27 would be the most fabulous thing in the world. (Recent reflections have convinced her that getting older seems a bit more promising than daunting, anyway, reflections for another time and place).

Seeing how Melissa's birthday was on Friday, she was required to wake upon the regular morning hours and make her way to Samcheon Elementary school where she'd be required to energetically and enthusiastically teach five classes of 4th grade students. Fortunately, these are some of her favorite students and her classroom as well as the school halls were filled with sweet voices singing the Happy Birthday song or shouting birthday wishes for Melissa Teacher. Not to mention the gifts and sticky note messages, hand made cards and candies that also filled Melissa Teacher's desk.
Aside from all the attention afforded by students, Melissa was also honored to receive an ice cream/gelato cake from the subject teachers, although the flavors ranged from grape to strawberry to cheese (as in processed cheese), the thought was quite nice and the fruit flavors quite lovely.
With the end of the day came the beginning of a weekend filled with celebration, friends and some absolutely delicious eats.
Friday evening, Mike and Melissa made their way to the end of the subway line to try out a
Vegetarian Buffet
they had heard a lot about. Three weeks earlier
having dined on mounds of meat in celebration of the man
, it only seemed fitting for the couple to get their share of veggies and tofu in celebration of the Lady.
Having eaten their fill and polished off a bottle of wine, the couple headed to the subway station near the river where they waited to join up with a group of friends (one who was also celebrating her birthday) and enjoy a rooftop party of chatting, star-gazing and enjoying the fabulously divine Banoffee from
Bit of Homemade
. While they waited, the Harrington duo laid on a bit of grass and stared up into the city sky and were amazed to not only spot some stars, but to actually make out the big dipper!
Although these events brought the actual conclusion of Melissa's 27th birthday, the weekend continued forth in a celebratory manner, offering Melissa the best possible start to her golden year.
Saturday morning, bright and early for Korean standards, the couple made their way to a local theater as recent conversations with co-workers revealed that early mornings (between 9 and 10) at the theaters are more-or-less the matinee hour in South Korea. Therefore, rather than pay 8,000 won (US8$) each for a movie, the couple only paid 5,000 won each to enjoy
The Avengers
. To round-out the morning date, the couple made their way to
Cafe Moru
for an absolutely divine and out-of-this world brunch of omelets, salad and eggs Benedict.
Saturday afternoon was spent lounging around and cleaning the home before Melissa made her way to Gung-dong to enjoy an early evening Sangria cocktail hour with her girlfriends Alla, Jenelle and Stephanie. After a couple hours of drinking and chatting the girls headed to the Harrington abode to meet up with their men folk, call in some pizza, play a game of Redneck Life and enjoy a banana cake so lovingly made by Jenelle.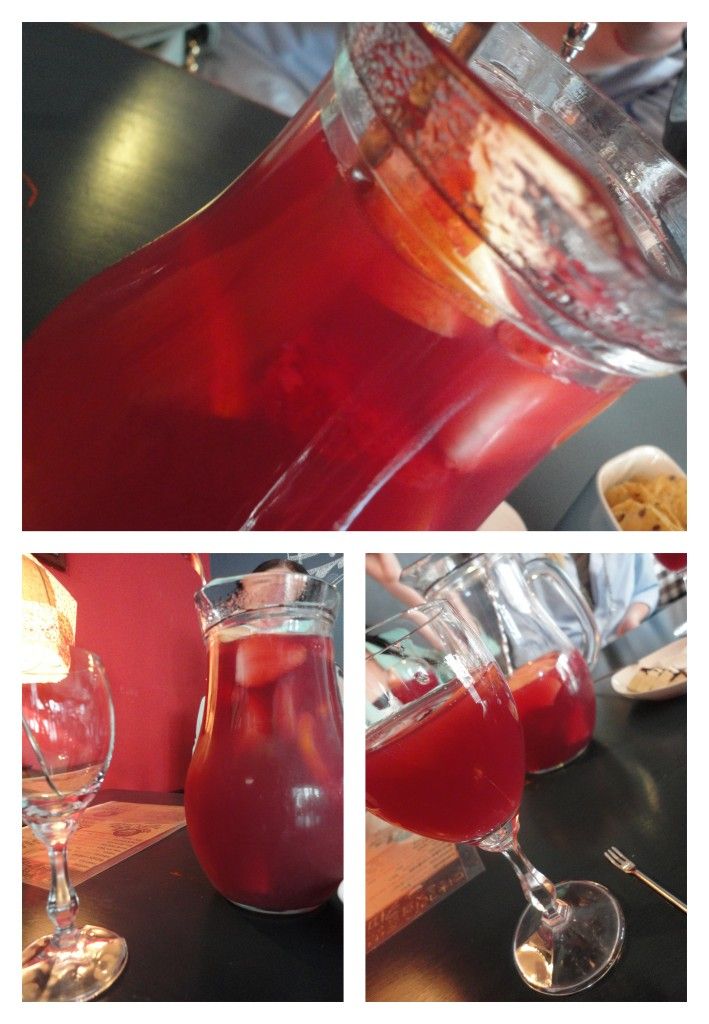 With a joyful heart, Melissa said farewell to her friends and headed off to dreamland where she physically and mentally prepared for her first 5K run the next day.
Sunday morning came all too quickly and saw both the Harrington's getting ready in their own way (Mike by showering and not eating since 4 large slices of pizza still weighed heavy in his belly and Melissa by walking Lady and eating a bowl of overnight oats with a banana and walnuts). As they finished their preparations, Stephanie joined the couple and the trio made their way toward Expo Park/Hanbat Arboretum where the race would soon begin.
Shortly after 9am Mike took off for his 10K run while the girls waited a bit longer before starting their first 5K race. Melissa ran a steady pace while Stephanie pushed ahead. Both girls finished proudly having run the whole thing and anxiously awaited for their friend Paul and the man Harrington to cross the finish line. Finished and ready to go on with the day the runners grabbed their complimentary bag of a bakery goods, milk, vitamin C drink, a banana and medal before taking their separate ways home.
And should the weekend have ended there, all would have been fine and glorious.
However the celebration continued as two of Melissa's favorite gents, men who are like brothers and family, called up and offered to take the Lady out for a Kraze Burger and Yogurt Ice Cream sandwich from
Snow Spoon
. The gents then made their way to enjoy The Avengers but would soon reunite with both of the Harrington's for a greasy, delicious dinner of Samgyupsal before calling an end to the weekend.
And that, dear readers, is how Melissa welcomed in her golden year!