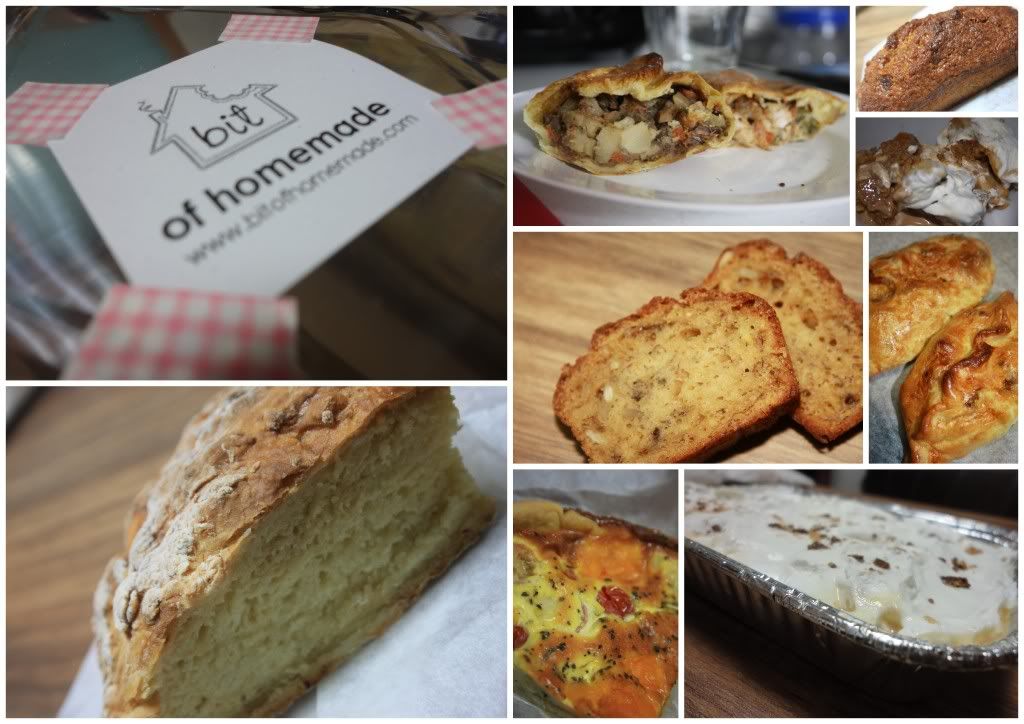 It doesn't take long when living in a foreign land to begin craving the tastes of home. And although
'Bit of Homemade'
doesn't have a store-front or cafe location from which Daejeonites can enjoy their treats, they are most definitely an excellent choice in 'dining' for any expat craving a taste of home or a taste of something absolutely fabulous!
The Harrington duo was honored to try a bit of everything this past weekend...what does 'everything' mean? Bit-of-Homemade provides Daejeonites access to:
a hearty, delicious loaf (or half loaf) of Banana Bread

an outstanding loaf (or half loaf) of Irish Soda Bread

the most perfectly constructed Quiche Lorraine with fresh tomatoes, cheese and a pastry crust to-die-for!

meaty and homey pasties - Chicken and Beef varieties

AND the crown jewel (at least in the opinion of THT) is the incredibly sweet, delectable and screamingly delicious Banoffee (featuring bananas, toffee and yet another perfect crust). In the Harrington household, superb desserts and sweets are marked by plate-licking...Banoffee is truly plate-licking good!
THT Suggestion: If it's your 'turn' to bring in something tasty to share with your co-workers, why not consider a couple of Banoffees or loaves of Banana Bread? It'll truly be a treat for co-workers and beats hitting up the nearest Paris Baguette.
If you're in Daejeon, coming through Daejeon or in South Korea consider sinking your teeth into some that's a Bit of Homemade. You can order through the website
here
and there's no reason you shouldn't be ordering immediately!