On one side of the coin, you have the Harrington's hearts beating in South Korea,
desperate for reminders from that beloved land
...and then you have 519 which was, is and in truth will forever be a home for the Harrington duo. The basement-apartment-that-faithfully-served-as-home to couple from the first days of their marriage, through the first three years, through college graduations, first jobs post-graduation, Easter dinners, CouchSurfers, Potlucks, cups of tea, dumpster diving adventures and creations, the making of big decisions and daily decisions, 519 has housed a lot of the Harrington's love, life and heart.
And while, in many ways, transitioning back into Laramie life and American life in general has presented a handful of challenges and left the Harringtons unsure of future direction, 519 continues to hold plenty of lovable elements and endearing qualities.
The Harrington's love 519 on this go around because...
they still managed to get a rocking couch to fill the living room
they get to share it with their mutt and watch her learn to befriend larger, more powerful mutts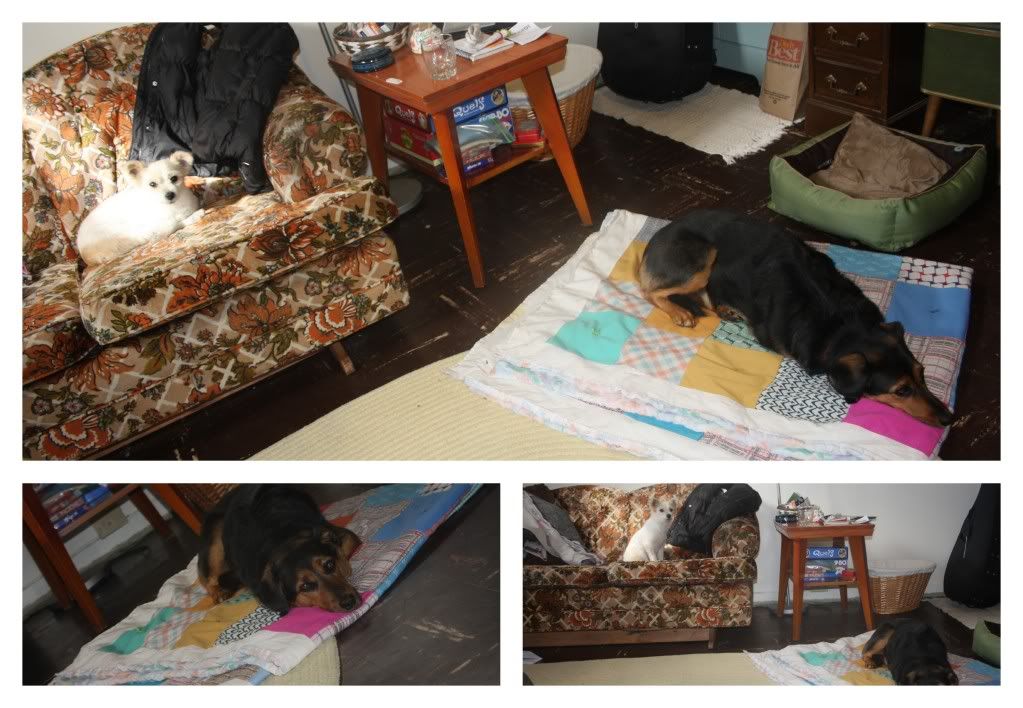 the upstairs neighbors have faithfully shared food and conversations
the upstairs neighbors also have an adorable little tyke who brings life and energy to every room he enters
the little tyke is a lover of snow and has no problem peeking in windows wearing wolf hats and tiger mittens (coincidentally, gifts from Korea)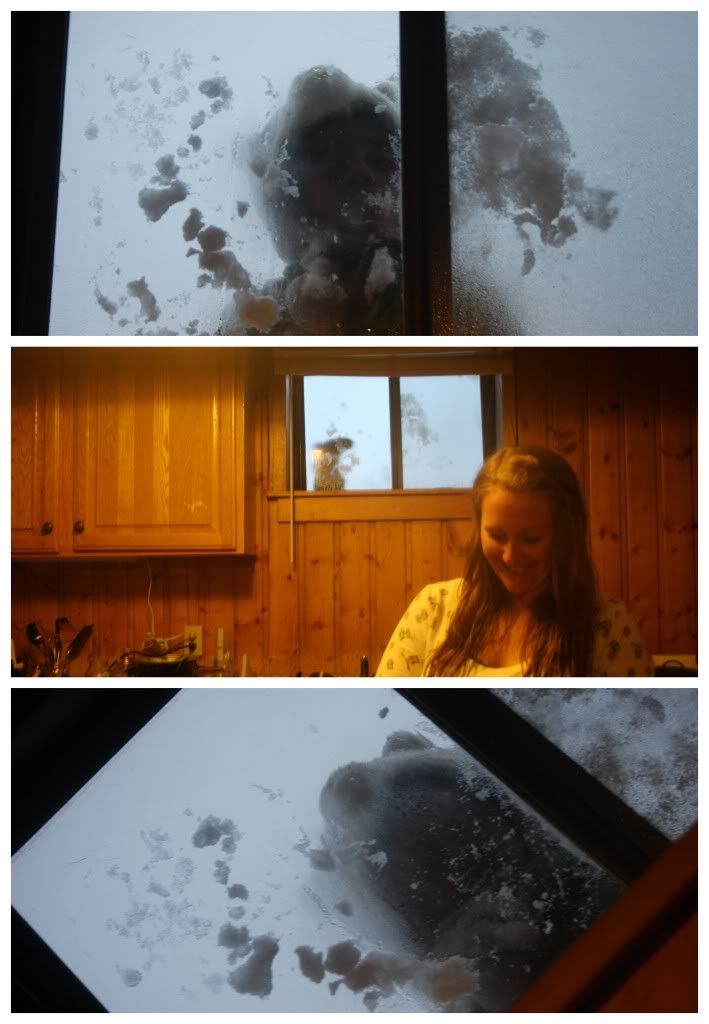 there are many friends who remember the location and can easily drop by to say "hi"
the kitchen is perfectly quaint and homey and inviting, everything a obsessive cook and baker longs for
the location is the perfect walking distance from campus and down-town
the house-mates remain steady and fantastic, just as they were when the Harringtons left them
it's home...perhaps not the same as it once was, but home nonetheless, forever and for always.