Early in April, the Harrington's took a few days to celebrate the life that is Mike Harrington. Now, just a few weeks later, the Harrington's have celebrated yet another life, that of Melissa Harrington.
Having suffered the hit of yellow dust and waking up with horrible body aches and fevers, Melissa enjoyed her last day of year 25 and the first year of 26 home sick, cuddling with Lady and making Tomato Soup from scratch. However, mid-way through the second day of staying home sick things began to turn around and Mike pulled through with a huge birthday-celebration-win!
The evening of the 27th Mike and Melissa headed out with their dear friends Kolt and Holly for a burger from Holy Cross a short walk from the Harrington villa. Having finished up dinner the couples grabbed a few donuts and made their way to the Harrington's for what Melissa thought would be a quiet night of card games. Thoughts of card games were soon dashed when Melissa entered her home, turned on a light switch and discovered a dozen or so friends shouting "Surprise!", handing over a beautiful cake and more than one bottle of wine.
The night carried on with much chatting and enjoying of company and indulging in a fabulous confectionary masterpiece made by Jen. For Melissa, the day was a perfect combination of relaxing and celebrating with a handful of dear and beautiful souls.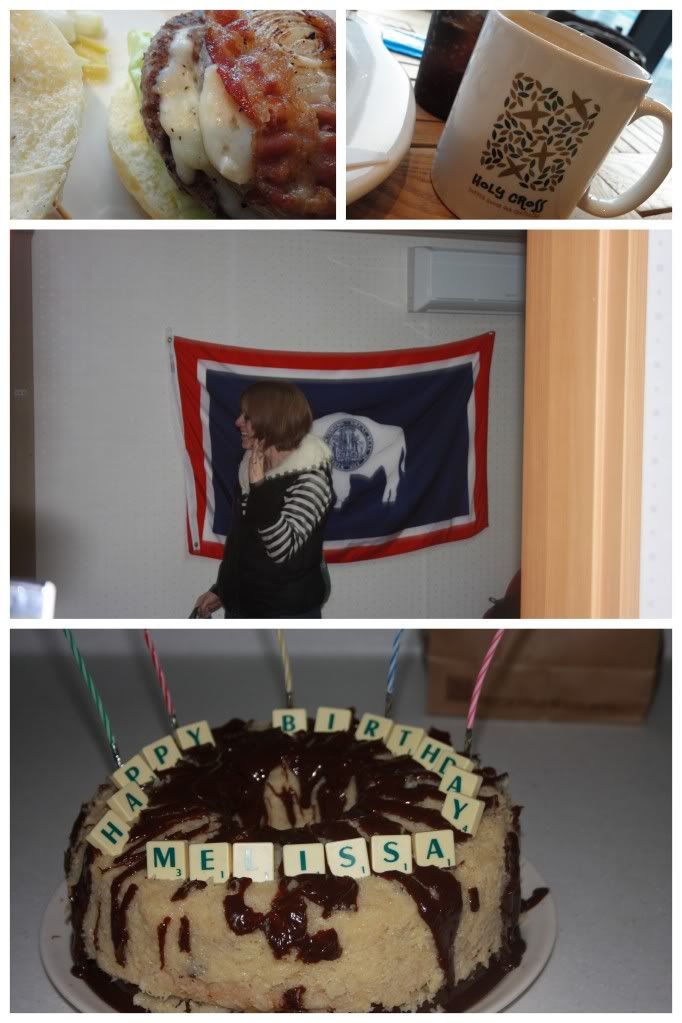 The coming days, Friday in particular, brought Melissa the superb joy of being an English Teacher to some of Korea's sweetest students. A significant handful of students from Bongam Elementary school recalled that Melissa's birthday had passed and spent the day coming to the English room to offer hand-written notes and all manner of gifts. Friday classes ended with two birthday parties as students had worked-hard in English class so they could celebrate with Melissa Teacher.
Considering the love showed through these birthday celebrations, Melissa Harrington can rest assured that 26 will be as good as, if not better, than 25.