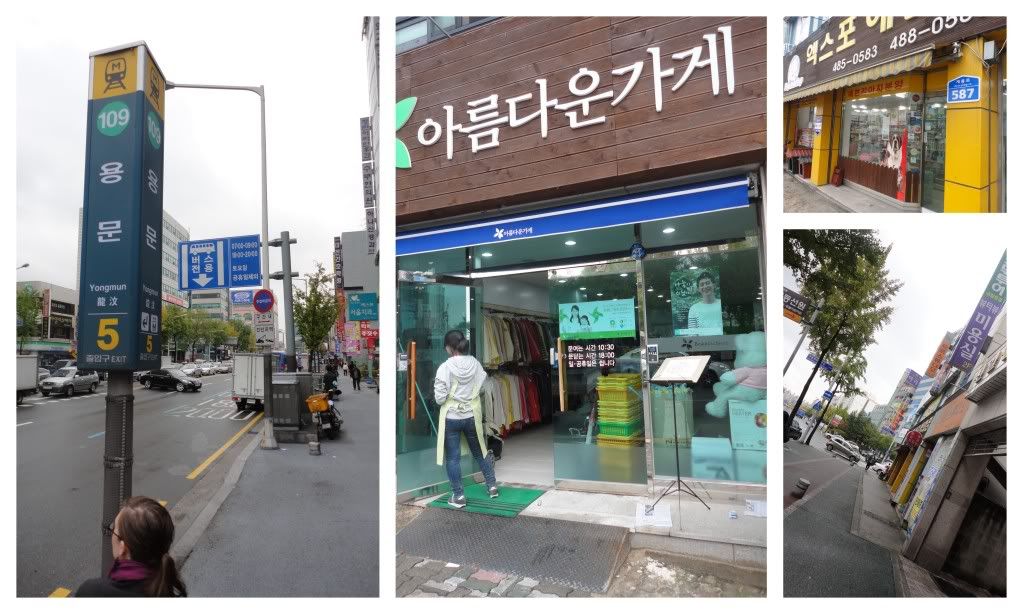 Having
acquired a car
in Daejeon, the Mrs. had a couple opportunities to spot her favorite Korean store logo - that of the Beautiful Store, the non-profit, Salvation-Army/Goodwill type second hand branch of Korea. With a deep-seeded desire to frequent shops such as this to bolster the wardrobe and household goods of the Korean villa, Melissa made mental note of these new shops.
Wanting to spend some time with the ladies, enjoy some shopping and check out these thrifting joints, Melissa coralled some friends into a Saturday adventure of second-hand shop hopping. The crew planned to hit up the three known Beatiful Stores at
Government Complex Station
, Youngmun Station and Daedong Station. Unfortunately, the Governemt Complex Station store no longer resides at that station and may actually have moved to Tanbang Station...go figure. So it is in South Korea.
As always, shopping at the Beautiful Store yields great to little success, but is always enjoyable with the right set of friends, a coffee break and adventerous spirits.
If you want to make your way to the Youngmun Station Beatiful Store
simply hop on the Subway or take a bus in that general direction (also near Lotte Department Store), walk out Exit 5, go straight, once you pass a large Animal Clinic (Africa) and Pet Store (Pet Express?) walk across a small, oddly placed street and take a right at the next corner, the store should be there immediately on the right. Look for the happy green flowery-butterfly symbol and let your thrifting adventure begin.
The previous Beautiful Store closed at 6:00 pm on Weeknights, so if you're with EPIK or other regular business hour joints you may have a difficult time getting there on weeknights, but Saturday's are always a fair option.