After
soaking up loads of rain camping the previous night and hiking Hallasan during the day
, the evening of August 20th lead the Harringtons to set up their tent under a pavilion "just in case". With an extra layer of protection, the Harringtons remained relatively cool and had a good night's sleep which came to an end dark-and-early the morning of the 21st.
Realizing that their Korean vacation was hours from coming to a close, the Harrington's knew that their final day needed to be filled with quintessential activities, starting with a sunrise hike of Seongsan - a famous and oft depicted crater of Jeju Island. The hike was quick, easy and shared with numerous Korean tourists who were eager to shoot numerous photos of this iconic Jeju Island experience.
Being the Harringtons had woke up prior to the sun, they knew nothing would be operating any time soon. Fortunately, there was a Dunkin Donuts at the base of Seongsan where they were able to grab coffee and donuts before going to tear down camp and run to a PC Bang where Melissa confirmed an interview for the "Laramie Return" and an apartment was presented as a living option for the couple.
Feeling like things were slowly falling into place for their return to the states the couple made their way to Jeju's new Aquarium which proudly boasts being Asia's largest. Hoping for the best, the couple made their way into the Aquarium, leaving Lady in her kennel outside the car where she would be able to breathe in fresh air while the man and the woman experienced
another taste of life underwater
.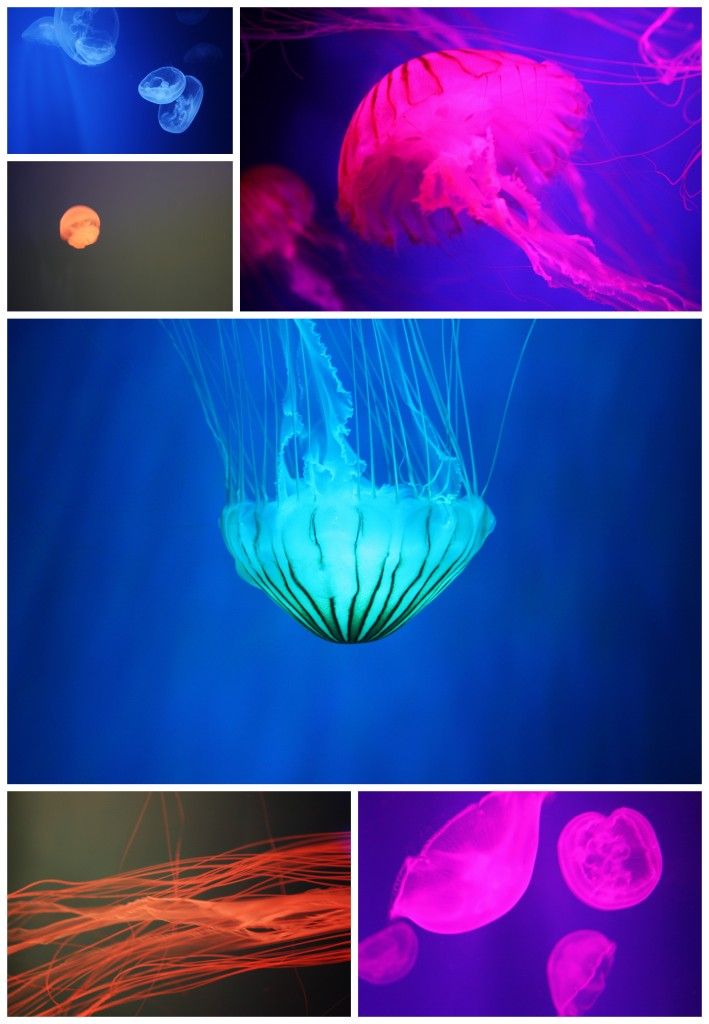 The aquarium did not disappoint and even offered the Harringtons an opportunity to watch their first live synchronized swimming performance. Wanting to free their pup and ensure they were ready to board the ferry by early evening, the couple exited that aquarium and returned to their camping location to read, swim, shower and grab a Korean pancake and pot of spicy ramen before hitting the road for the final stretch of Jeju Island.
The Harrington crew made it safely onto the Ferry regardless of being separated out as foreigners and left to stand around for a significant time waiting for somebody to offer permission to board. Upon docking on the mainland the couple set out for Daejeon, made a few wrong turns, rolled a few eyes at pathetic navigation skills and a lack of reasonable signage before finally rolling into their increasingly bare Galma-apartment at one a.m. on August 22nd.