Since Hyunhee was busy being a student all day everyday - we took to taking Hakcheol out into the great Montana wilds. Of course, this included a trip to the Rocky Mountain Elk Foundation where the Harringtons and guest learned loads about Rocky Mountain wildlife and the conversational hearts of hunters.

Having enjoyed the tour of the Elk Foundation (which, P.S. if you go, and sign the guest book - they'll send you a hand-written thank you note which is friggin' amazing!) the Harringtons opted out of a suggested trip to a strip club (sorry Garrett) and opted to take Hakcheol to a Montana Casino where he wooed the machine for a brief breath of time and promptly lost any hopes he had had of becoming a millionaire in Montana. As per usual, the Harringtons hardly even entertained the notion of a big win as their dollars were quickly swallowed.
The day also included a trip to the University campus where they joined Hyunhee for lunch at the "zoo" - the school cafeteria. The Koreans were impressed, the Harringtons satisfied but still convinced that it was cafeteria food. The three 'tourists' walked Hyunhee to class before continuing on with their day and counting down the hours until the could head to
Kettle Works
for an evening brew and a dinner of fish tacos from Taco del Sol.
Following the path of gambling, the crew headed to the Kim's hotel room for a round (or two) of Go-Stop and were joined by an
HSI alumn
who is currently studying at the University. As the night came to a close, the Harringtons found themselves promising Hyunhee that she would get to experience the joy of a Montana Casino and with that, everyone was off to a good nights rest.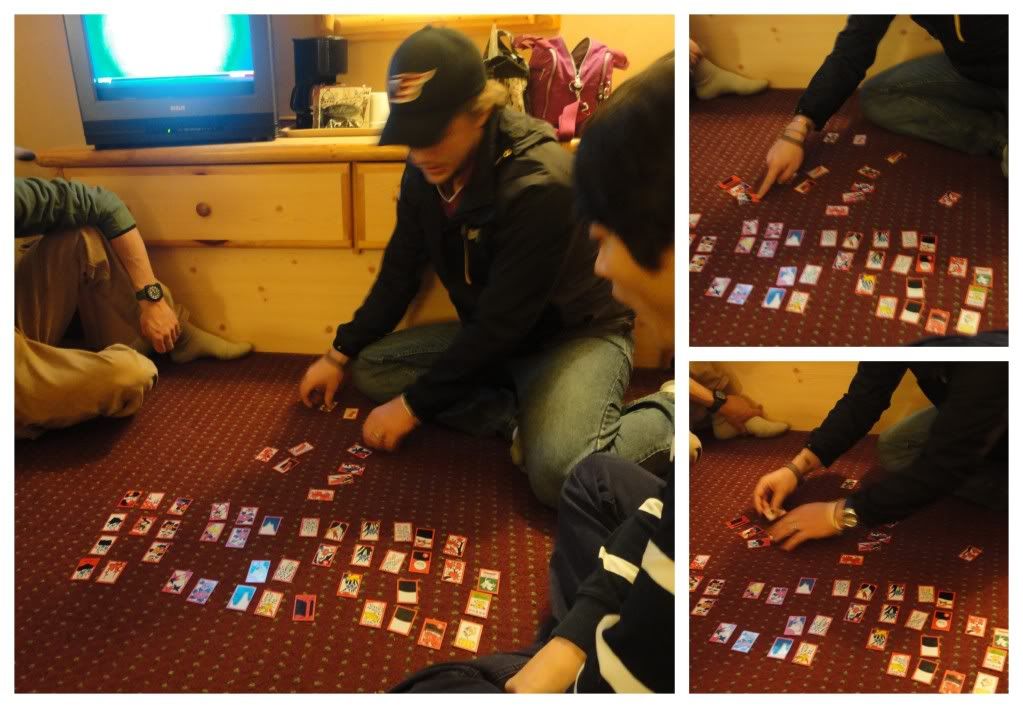 And one day later, Hyunhee was losing her money, although she had confidently expressed that she would be a winner - poor thing.