For three years now, the Harrington's have carried out a single tradition on Valentine's Day. Melissa, being the gifted cook of the house, lays aside all critical tones and unsure facial expressions while Mike picks up his apron and spice kit to join Melissa in her domain and bless her with his presence while the two prepare a meal together. On February 14th 2011 however, the Harrington's found themselves exhausted from week-end hangouts and first days back at school so traded cooking plans in for a trip to a nearby Toast Restaurant, bottles of Coke and online episodes of Modern Family, postponing the cooking extravaganza for a night where energy could abound and love would easily fill the kitchen.



Valentine's Dinner #1
 

So it was, on February 22, 2011 the Harrington's found themselves ready to conquer a dinner of home cooked
Rotissere Chicken
, a
Pasta Salad
, a couple glasses of wine and
Browned Butter Brownies
to seal the deal. Mike found himself slaving away at oiling and spicing a whole chicken while Melissa reconstituted sun-dried tomatoes, melted butter, and sipped a glass of wine in anticipation of a delicious meal. The couple simply enjoyed one another's presence and the scent of delicious foods wafting through the apartment (as well as a bit of smoke from a chicken which just happened to burn slightly as it rotated around in the mini-convection oven) during the hour or so needed for the meal to come to completion.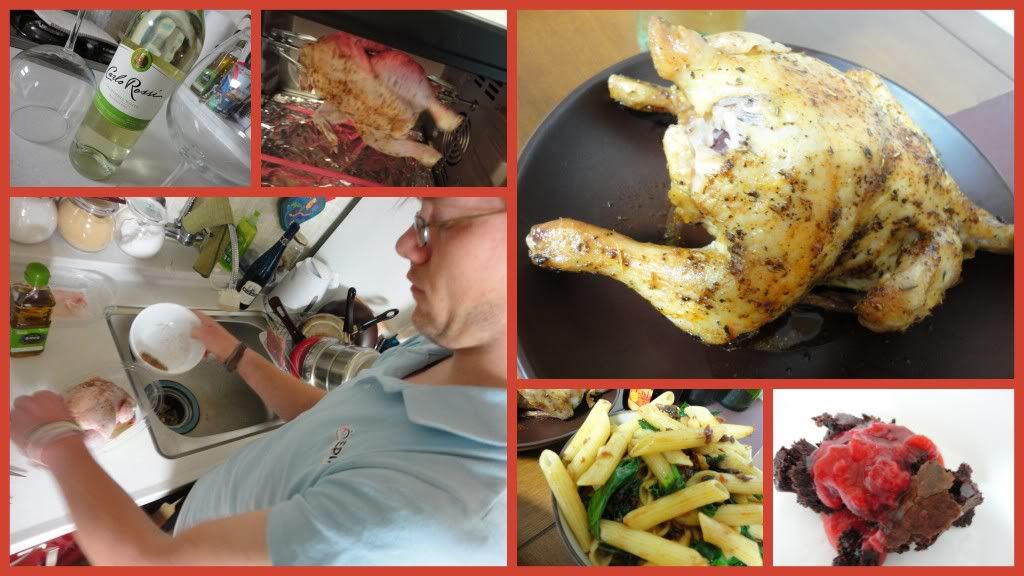 Valentine's Day Dinner #2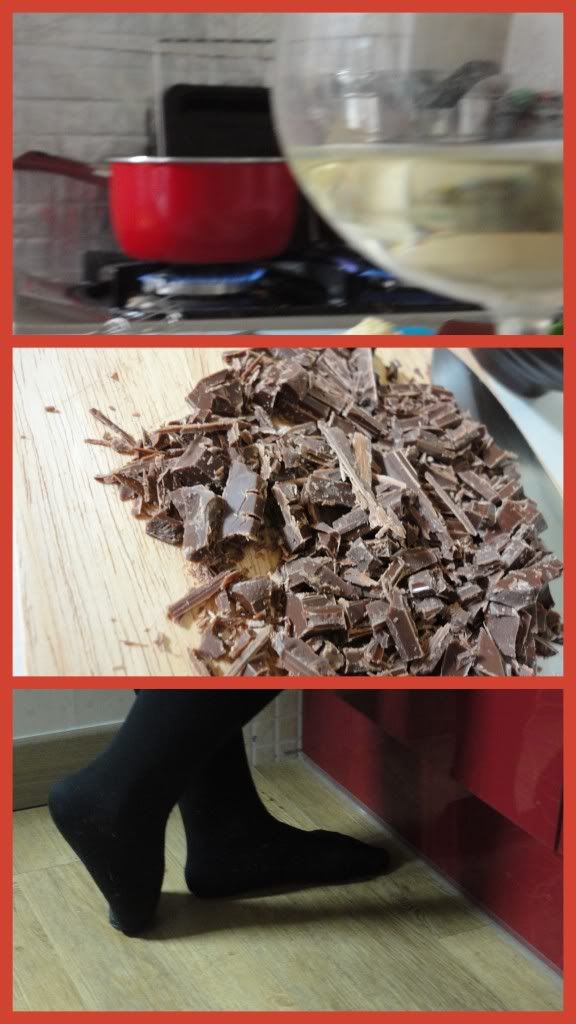 As each dish came to completion, the couple sat down to a candle lit dinner with a sweet Lady Annyeong lying peacefully under the table. Upon finishing off the first course, the couple prepared to watch a surprisingly pirated version of Fast Food Nation while devouring the deliciousness that was Browned Butter Brownies with Strawberry Sauce and a mug of milk. Although Valentine's Day had to be postponed, the Harrington's household has remained and will continue to remain a household (and most importantly, a marriage) filled with love.