Unintentionally, Melissa Harrington and some dear Daejeon girl-friends, found themselves engaging in a bit of a "Black Friday" sort of phenomenon after celebrating
Thanksgiving
. Having planned a shopping trip to Seoul for the Saturday following Thanksgiving, the ladies found themselves enjoying a full out Thanksgiving meal on Friday evening then re-uniting Saturday morning to board a train and take on Seoul's shopping scene with goals of Christmas gifts and unbeatable deals in their minds.
Seoul did not disappoint. Boarding the KTX, Korea's speedy train at about 9:30 on Saturday morning (fortunately, the crazy early morning hours of a traditional 'Black Friday' did not plague this five-some of ladies) the group arrived in Seoul less than an hour later. Hitting up Forever 21 and H&M the crew found some stellar deals and continued on with the day. Highlights of the shopping day included amazing Mexican food from Taco Amigo (located in Itaewon for those in the ROK), a trip to What the Book (also in Itaweon) followed by a bit of strolling around Insa-dong picking up a few souveniers and gifts for dear friends back home.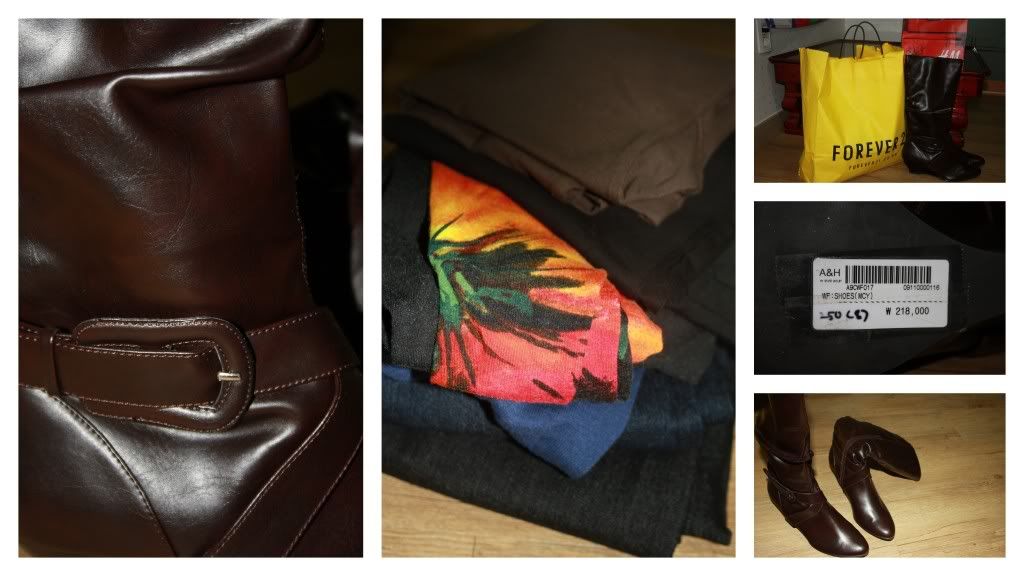 And the number one highlight, specifically for Mrs. Harrington on this shopping extravaganza? A pair of stellar brown boots. Price tag: W218,000 (US $218). Discount: 90%. Price paid: W21,800 (US $21.80). A stellar deal that easily compares to those found by many Americans on Black Friday. Overall, a successful and fully enjoyable shopping day in Seoul for five American souls.
Getting There/Away:
KORAIL
offers various train options. The ladies went via KTX (45 minutes) to Seoul and returned via Mungunghwa (2 hours). Once in Seoul their
Subway System
will get you just about everywhere you need to go.