In a moment of brilliance, Melissa Harrington proposed a get together much a kin to a cookie exchange with a few added twists. Twist One: Cookies would not arrive baked, but rather as dough to be baked in one of two 'easy-bake' style ovens. Twist Two: Husbands and other non-bakers would be invited and encouraged to enjoy a game or two of Settlers of Catan. Twist Three: Rather than pot-luckin' it up, guests would all chip in a bit of cash money for some Pizza Maru. The outcome, a FABULOUS pre-holiday gathering which served as an ideal, joyous precursor to many guests Christmas Eve day of deskwarming or teaching English in Korea.
Guests, cookie dough and Catan boards arrived at the Harrington's '519' home between 6 and 7 pm on Thursday the 23rd of December. Within minutes, smells of fresh baked (and overbaked) cookies filled the air. Sounds of "Sheep for Wheat, Sheep for Wheat" were heard in the living room. Korea's famous Pizza Maru made it's way from cardboard box to American digestive system. And to bring it all together, guests gathered around the living room to sing Christmas Carols and a few other choice tunes. And this dear readers, is only the beginning of A Harrington Christmas in Korea


Jen Mullen and her stellar cookie baking skills showcased for all to see!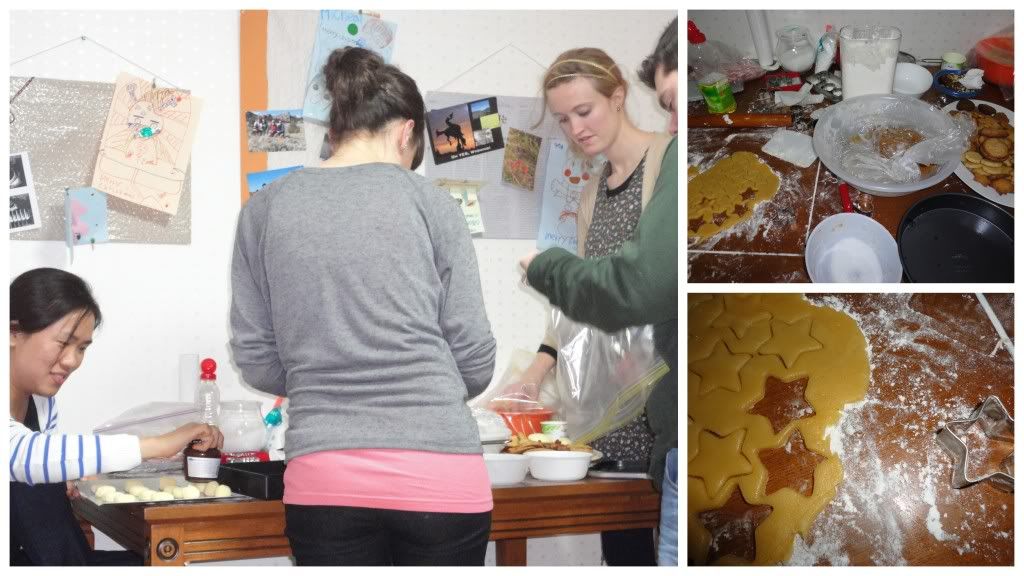 Baking, baking and baking.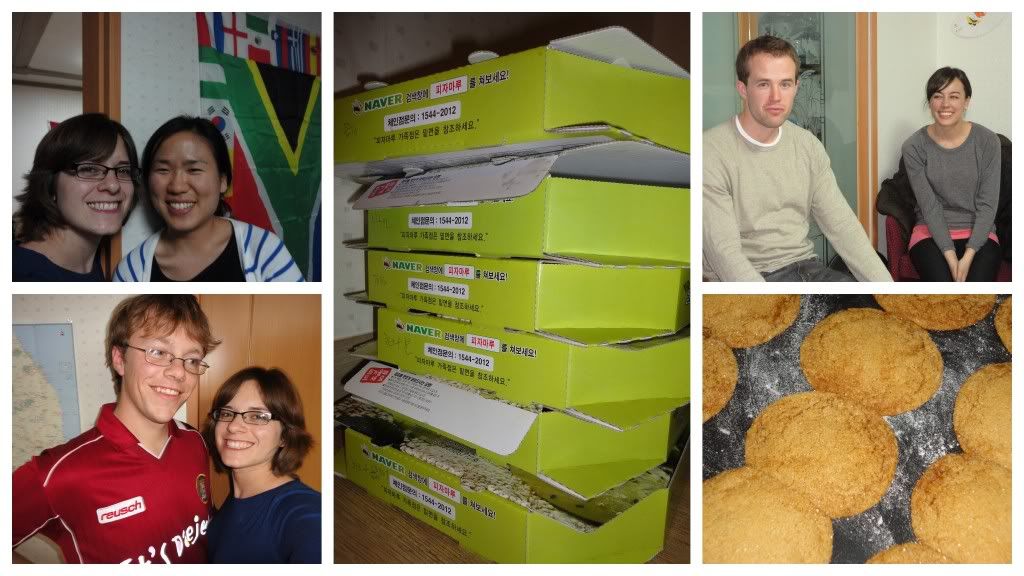 Friends and pizza boxes and cookies, oh my!


Catan-ers


More Cataning

Joyful caroling!