On Saturday, November 13th Mike and Melissa Harrington rolled out of bed earlier than should be legal on a Saturday and made the short 10 minute trek to Mr. Harrington's Middle School. For unknown reasons Mike, along with his lovely bride, were invited to join a Middle School Fieldtrip to Seoul. Unable to say no to free transportation and a day with sweet Korean students and teachers the couple braced themselves for what would surely be a wild ride.
However, this fieldtrip wasn't a wild ride. It was an extraordinarily calm, relaxing and well organized field trip to Seoul. The attendance breakdown was about 17 students, 7 teachers and 10 mothers - a perfect one-to-one ratio which means a day with middle schoolers was nothing less than enjoyable.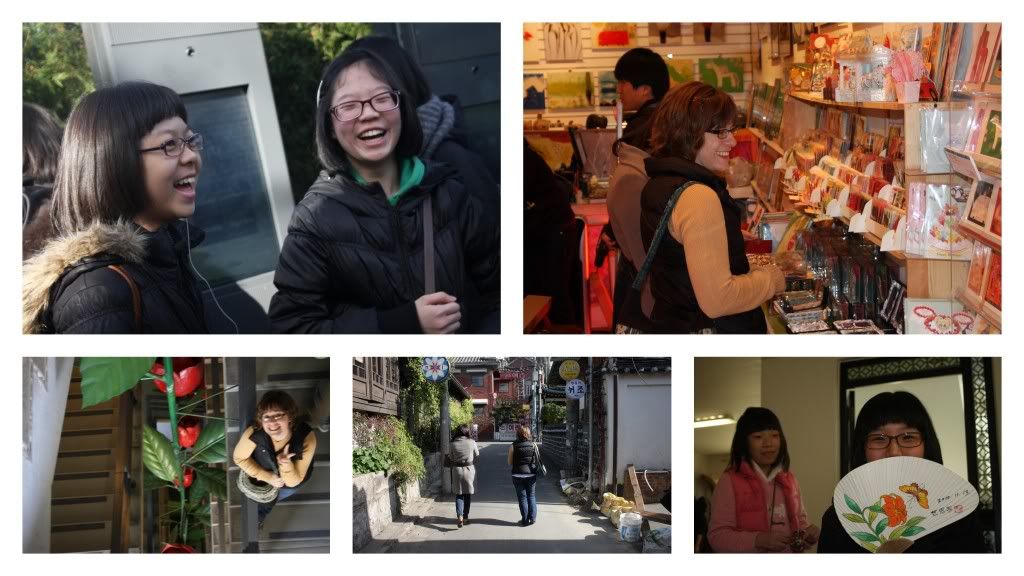 The group began by meandering the cities famous neighborhood: Insadong. In and out of shops went students, teachers, parents and the Harrington's. Leather bound journals, wax stamps, traditional treats, cheap souviners were all to be found within the numerous shops. Before long it was time to sit down for a warm, stone-bowl of Bimbimbab prior to continuing with a bit of shopping. Alongside Nameson's Social Studies Teacher, the Harrington's explored potery shops, antique shops and even a tea museum (better described as a tea house).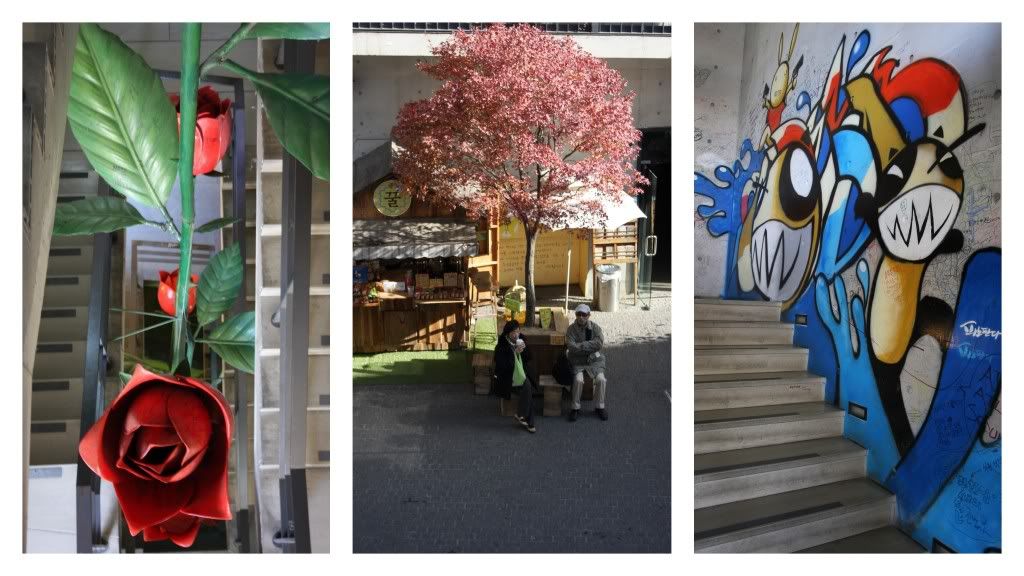 Finishing up with the shops the Dajeon crew from Nameson made their way toward some traditional housing which once housed famous and honorable Koreans. From what the Harrington's were able to gather from the itinerary they had the pleasure of touring the home of the Korean who is featured on the 1,000 Won bill. Having toured the beautifully simple home and courtyard, the Nameson group sat down to paint a fan, a precious token of their first day spent in Seoul.