On January 17th after meeting a sweet dog, the Harrington's boarded a bus and made their way to Chuncheon. Upon arrival, the couple spent some time relaxing and meandering in the local E-Mart conveniently attached to the Chuncheon Bus Terminal. The reason for waiting at the bus terminal of course was so to be well stationed for meeting up with
their
CouchSurfing host, Juno. Often at The Harrington Times we report on the guests received by the Harrington's, however, on a few occassions we have the pleasure of telling the reverse story, when the Harrington's become guests, this is one such occassion.
Meeting up with Juno the Harrington's bustled about in the grocery department of E-Mart keeping pace with this fast walking Korean host who was eager to provide the couple a western-style breakfast of toast, jam and yogurt. With their goods purchased, Juno kindly offered to take the Harrington's to an overlook of the city as the night lights began to shine through the coming darkness. From the hillside the Harrington's and CouchSurfing host gazed out on a city of about 300,000 people and could sense they'd made a wise decision in travelling north for their first week of vacation.
Following the splendid view, the trio made their way toward Juno's home to grab the first of a few fabulous Chuncheon meals, Chuncheon being famous for food, the dinner did not disappoint. The evening was spent chatting with Juno and his wife about previous travels, careers, pets, snacking on oranges, playing with cats and eventually dozing off into a deep slumber.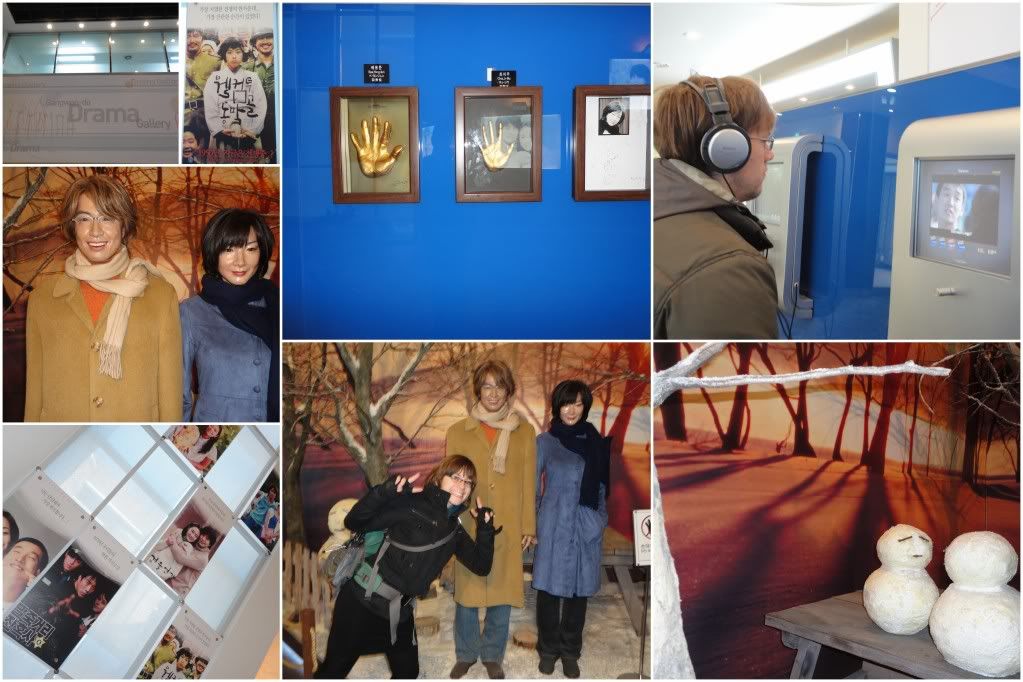 Drama Museum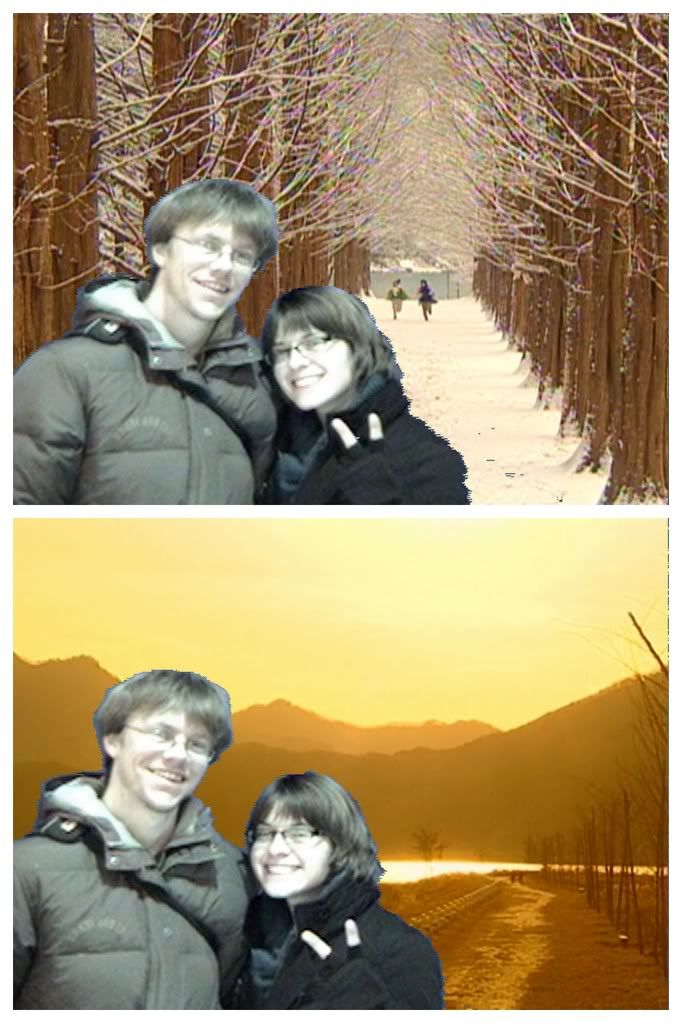 Incredibly awesome pics to take at the Drama Museum and have emailed to photo-ees.

On the morning of the 18th Juno dropped the couple off at the local Drama Museum while he headed off to work. The Harrington's enjoyed meandering the museum and city streets before making their way to a lunch stop in Myeong-dong, Dalk-galbi Street. Following a food affair of great proportions it was off to Angel-in-Us Coffee for a quick email check and MAED reading and assignments for Melissa. Having checked his email, Mike was free to explore the city and found a great many treasures from a group of football (soccer) players to a lovely lake scene.

Afternoon Coffee for the MAED student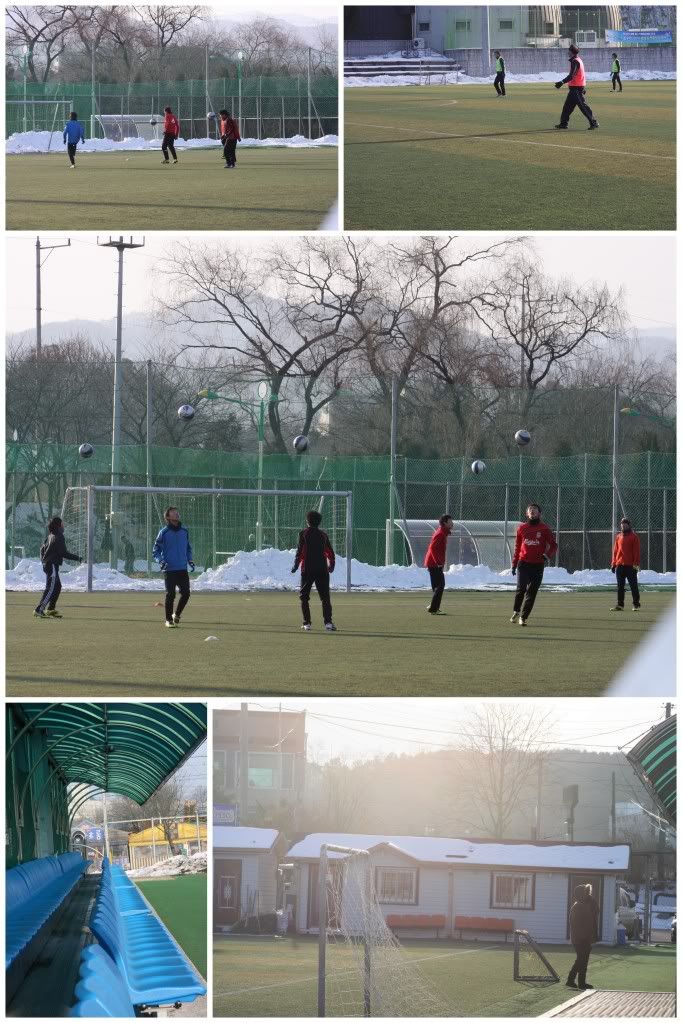 Soccer/Football

Around Chuncheon: City of Lakes

The two Harrington's reconnected just before the dinner hour to meet their host at the provincial museum where they were oportune to see a fabulous sunset and some artifacts of Korean history before enjoying the fine and delectable fare of Chuncheon one last time. The evening of the 18th ended in much the same as the 17th and took the Harrington's right into the morning of the 19th when they'd again hit the road.

Gangwon-do Provincial Museum