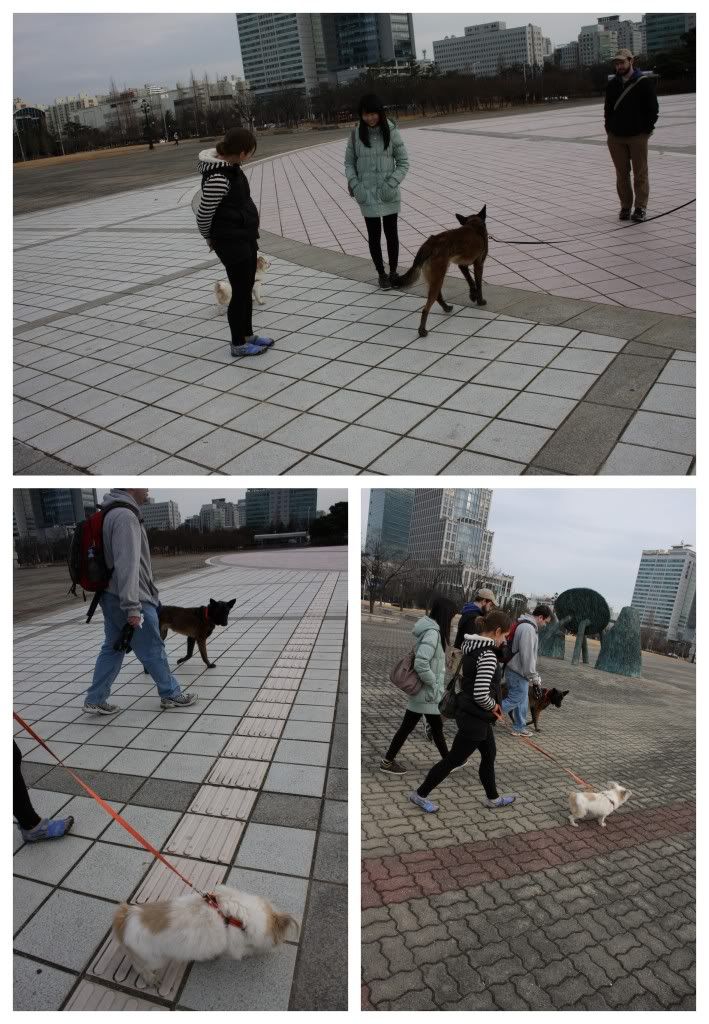 Having said numerous good-byes, to friends and island paradise, the Harrington's welcomed the new semester enjoying friends who have yet to leave and forcing the Lady to spend time with a beast of dog, Hogan.
Adopted from the animal shelter in Asan, Hogan is a beast of a dog in comparison to Korea's usual run-of-the-mill-purse-pups...
but he's as gentle and well-behaved as they come. Unfortunately, Lady Annyeong is not so easily convinced of gentleness when a creature towers over her and outweighs her tenfold. Additionally unfortunate for Lady is her own oblivious nature which would occasionally put Hogan right over her, leaving her to be frightened upon turning her head up from her 'street food' search.
She'll likely have to continue on these occasional weekend 'play-dates' - not only because Hogan and 'father' are our friends, but because some day M'n'M will return stateside and be in the market for their own beast of a dog. Until then, she's just our sassy little princess.