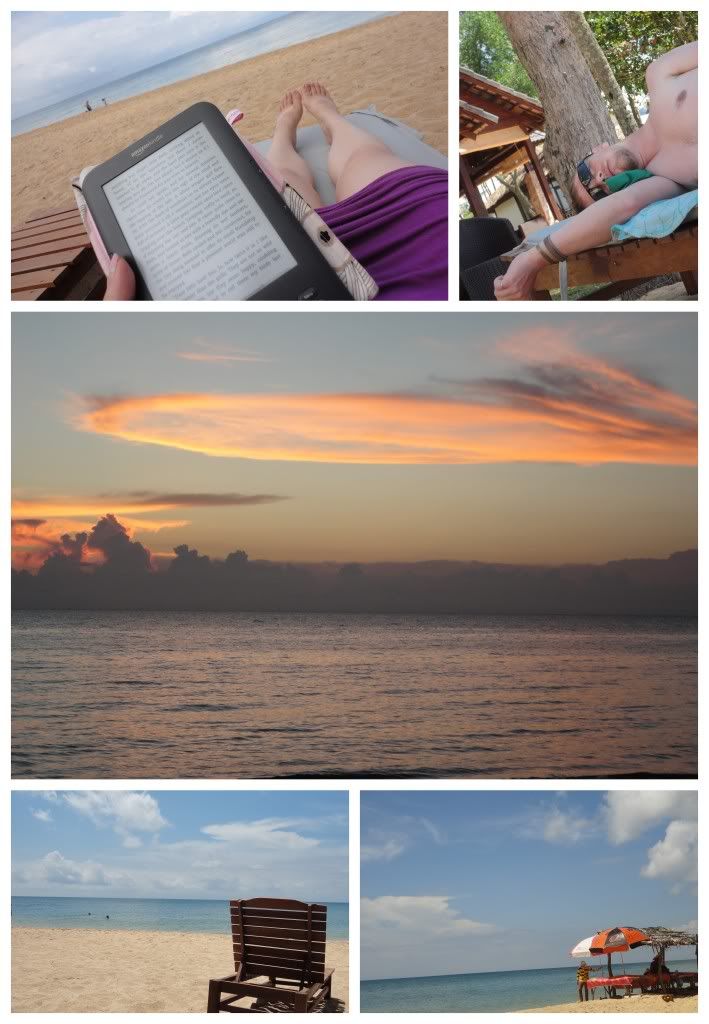 The final full day on Phu Quoc Island was, by far the most relaxing and rejuvenating day, which was, in fact spurred on by the misfortune of the previous nights battle with chili peppers. Regardless, the day was a perfect routine of eating, laying out, soaking up the warmth of the sea breeze underneath the palm trees, swimming, napping, eating again, short walks on the beach, reading, and napping some more.
Only two things were unwelcome on this final day of vacation: 1) a horrendous sunburn EVEN though the Harrington's took proper precautions with sunscreen and staying in the shade. Note to others: do not trust Vietnamese brand sunscreen and 2) a power outage in the evening prevented the couple from eating any where other than their hotel since they were unfortunately low on cash and staying at the hotel would allow them to pay by card the following day at check-out. 
So it was, in true Island fashion - napping on the beach and turning a bright pink by the end of the day, the Harrington's concluded their Island stay and went to bed knowing the next day would bring the next round of travels before seeing them back at home in Daejeon.