This month in the Harrington Kitchen meals varied from simple to slightly more labor intensive as Melissa worked to balance a slightly 'more-hectic-than-normal' schedule and bring familiar holiday smells and flavors to the Harrington's '519' home. Another feature of this months meals was the use of leftovers to create new and delicious dining experiences.
One of the greatest cooking accomplishments was the 'from scratch' creation of
roasted tomatoes, broth and a chicken tortilla soup
. Using the same chicken as recent Thanksgiving celebrations the soup turned our fantastic and enough chicken remained to create a
creamy chicken pasta
. Before moving into some Holiday baking, Melissa was able to get use out of one more Thanksgiving leftover, the
scalloped-potatoes
to create this
egg and potato dish
.
Still thrilled at having an oven and reverting to winter habits of baking, the Harrington kitchen saw no shortage of baked (and stovetop) sweets. Amongst the most noteworthy are the:
Banana Bread
,
Crepes
, and
Apple Cobbler
(which also made use of leftover foods from Thanksgiving)
The month was rounded off with a few good dishes and most importantly some homey beverages to celebrate the Christmas season. From the kitchen and skills of Melissa Christmas guests enjoyed a
Black-Eyed Chili
,
Mulled Wine
and
Eggnog
amongst numerous other Christmas fare.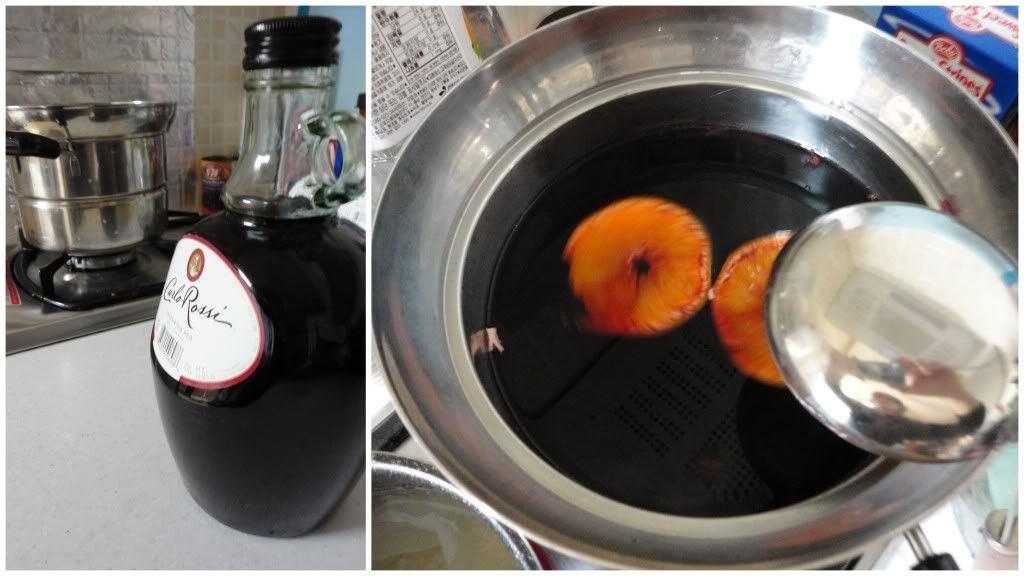 As always, the Harrington kitchen is a delicious and satisfying place to be.