A photo teaser regarding the happenings of the Harrington's and their dear friends the Callaway's on the weekend. Full story and additional photos to come, however for the time being, we at The Harrington Times leave you with a few photo collages of a great and glorious moment in Korean life.
This post also doubles for You Captures theme of Youth.
Youth ~ The Time of Life when one is Young
If you'd have been in the presence of Melissa Harrington the days prior to the Jindo Sea Parting or seen her at the event you would have recognized the youthful joy that is apparent in these photos. Not to mention, The Harrington's recognize that these days, are the days of their life when they are young and that means 7 hour road-trips with friends on hazy days, stopping in to eat favorite meals, grabbing ice cream and joining thousands of foreigners and Koreans alike to 'walk on water'. The Harrington's are happy to claim that they are making the best of 'this time of life when they are young'.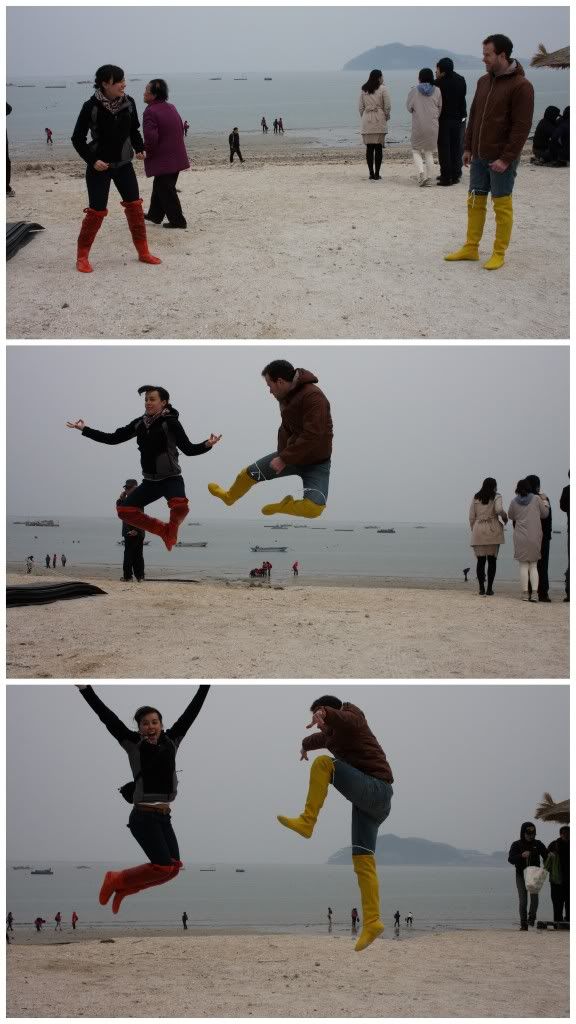 Friends of the Harrington's; H&K Callaway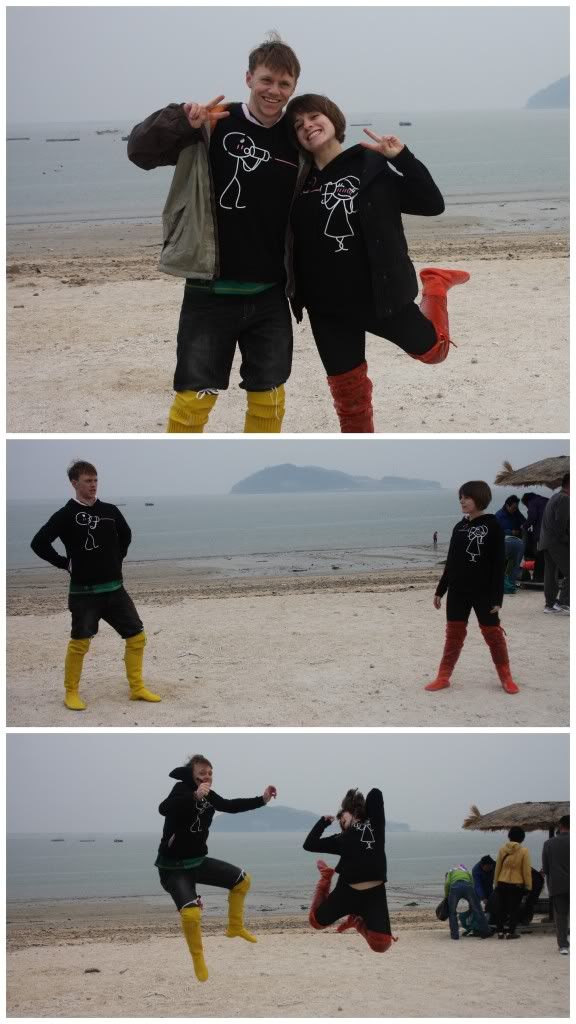 Complete with Love Tees, The Harrington's
Jump Sequence
For more shots of Youth, head on over
here
. And for a more detailed recap of the Jindo Island adventure, check
this
out!