Another month, another post featuring the delicious eats from a cozy Korean kitchen.

Freezable Cilantro Pesto: Endorsed by Lady Annyeong
 The month of March, Melissa Harrington took on the task of preparing non-Basil-type Pestos to ensure the Cilantro and Spinach would not go to waste. For those living in Korea/Daejeon, fresh Cilantro is a golden ingredient which can be found near Daejeon Station at the World Food store. However, an entire bunch of Cilantro can be difficult to use in a week if you enjoy an occassional night out for dinner - in that case,
Freezable Cilantro Pesto
is where it's at. Continue the pesto making with this
Spinach Pesto
and you'll have yourself a fine pasta meal in waiting. 
Binch Smore's: Also endorsed by Lady Annyeong
Long dreamed of, ever since first biting into a Binch cookie - the
Binch S'more
was a wonderful and delicious experiment from the Wookyeonbil Kitchen in the month of March - an experiment which will be revisited often. Also, in huge thanks to
the toster oven
was a delectable loaf of
Carrot Cranberry Bread
. With bi-weekly trips to the traditional market, Melissa Harrington and her dear friend Jen have plentiful opportunities to pick up some fine fruits and veggies for cheap! 
Carrot Cranberry Bread

French Toasted Bagel with Gravy
 March also provided an opportunity to continue the French Toast Bagel Sandwich experiments with the added bonus of Homemade Gravy - resulting in these
French Toasted Bagels with Gravy
. Another moment of experimenting had much sweeter results as Melissa busted out a trio of No-Bake Cookie Varieties ranging from:
Matcha Green Tea No-Bakes
;
Peanut Butter, Chocolate, Almond No-Bakes
and the number one variety -
Cookies and Cream No-Bakes
. Finally, to top off the month with a few additional eats, the Harrington's enjoyed their first
Hasselback Potato
expeirence as well as a few rolled
Baklava Crepes
.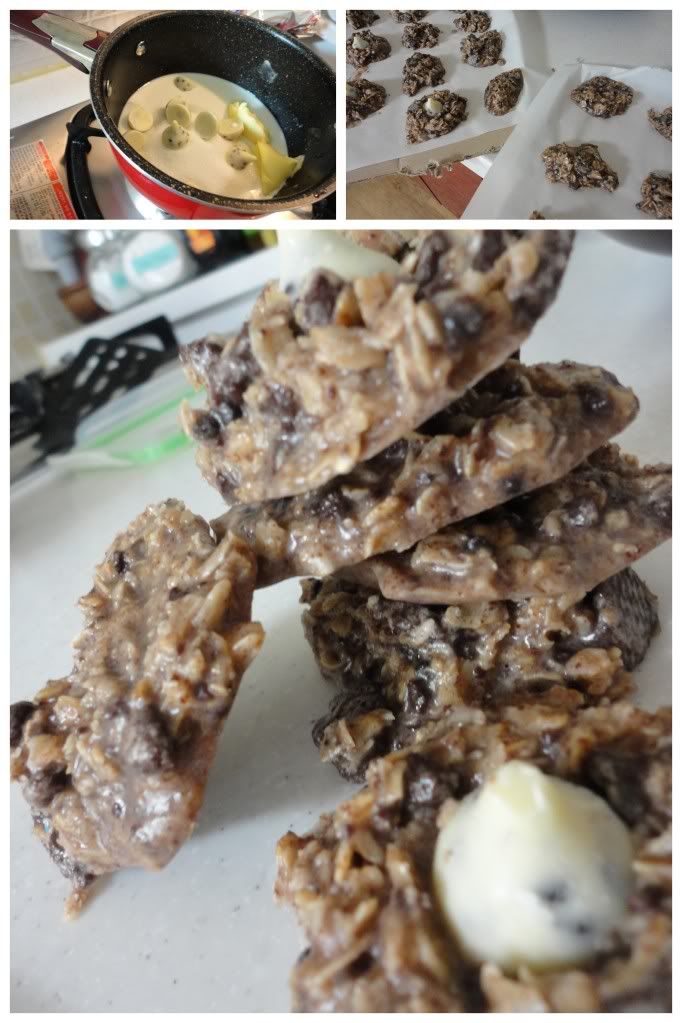 Cookies and Cream No Bakes