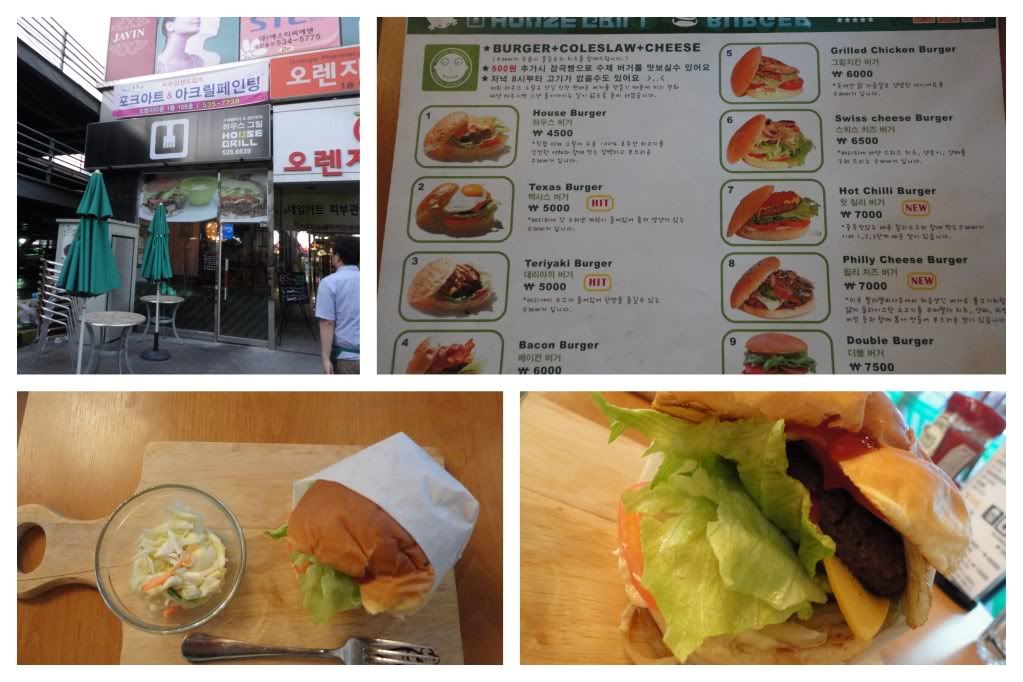 There is one Burger Joint in Daejeon that far exceeds them all.
Ms. Jin's
is fabulous for price and flavor as is
Playburger
. However, if you were to ask the Harrington's where they go for a burger that most reflects the burgers that meet their 'Wyoming-beef-country' standards - House Grill would be the answer, hands down.
First tipped off to this burger joint by a good friends
blog post
, the Harrington's knew they were in need of a short subway ride to discover what all the hype was about. A few weeks later the couple was biting into a magnificently spiced burger with a toasted bun and egg on top. Accompanied by Wine, Beer or Dr. Pepper and a plate full of chili fries none of the eaters felt any dissatisfaction.
Bonus: House Grill has a
Facebook account
so you can keep track of any specials or activities. The owner and cook has fabulous English as he lived abroad for a while so there's no need to fear placing your order. Additional Bonus: The owner is an artist, reflective of Tim Burton, his work is displayed in the burger joint and available for purchase.
Getting There: Yongmun Station, Exit 4 (?) Walk a couple of blocks, it's on the left. The best directions/map can be found on our friends original blog post regarding House Grill - so check it out!